Clark County Auto Auction
1000 Auction Lane
Jeffersonville, IN 47130-0101
812-283-5555
Upcoming Events
Sale Types: Damage/Inop, Dealer, Internet, Lease, Sale

Event Date: Wed Jun 26 14:30:00 EDT 2019

$1000's in Giveaway's, Food, and Prizes! 900+ Vehicles Expected! Starting @ 2:30PM with Enterprise!
ABOUT US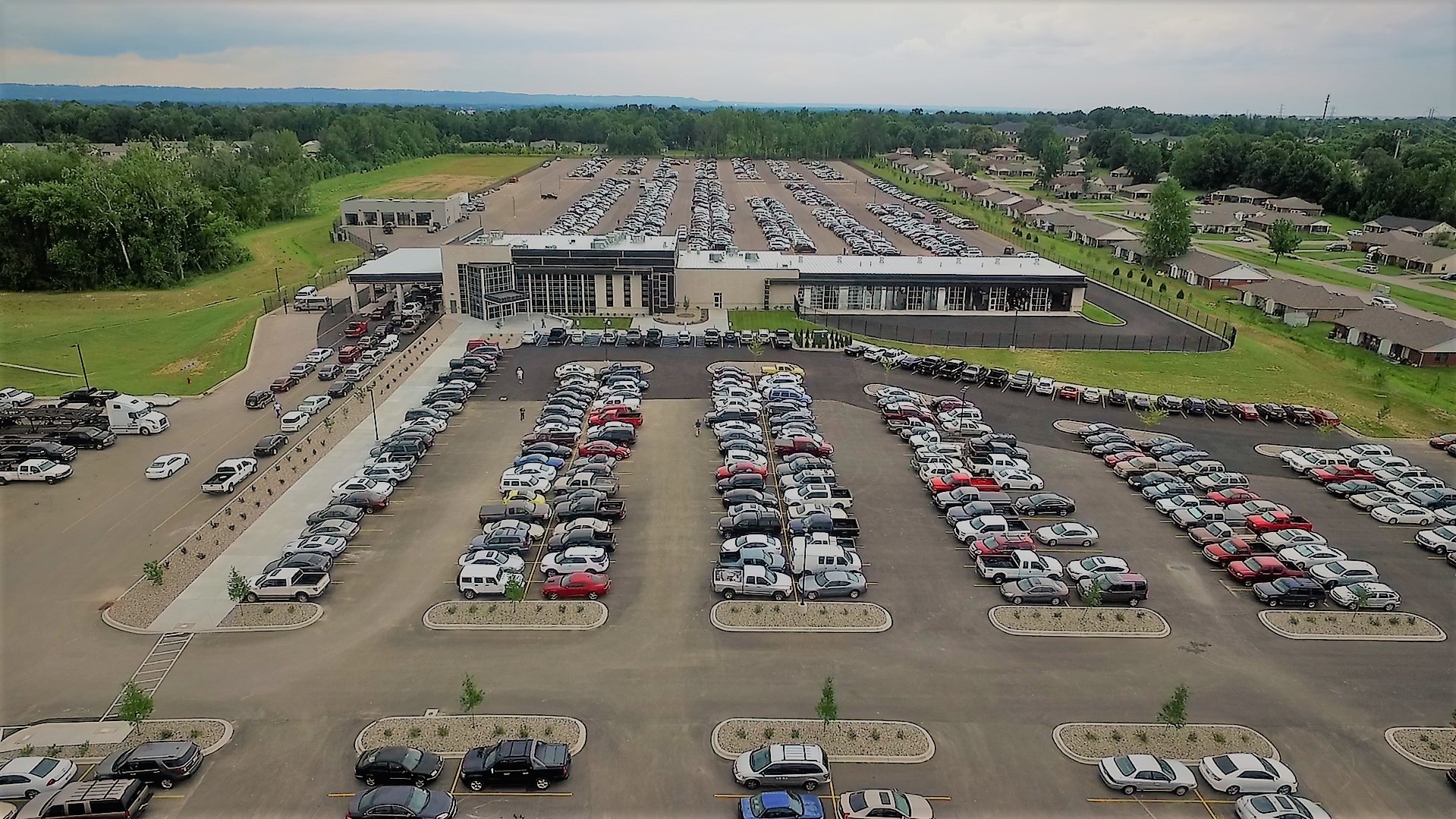 Clark County Auto Auction (CCAA) serves the Southern Indiana, Southern Ohio, and Kentucky markets. It was founded in 1982 by father and son, Charles and Mark Fetter, and is operated today by third generation co-owner Matt Fetter. CCAA recently completed a brand-new world class 44-acre facility which includes a five-lane service building and reconditioning center. The 40,000 sq. ft. main building includes a seven-lane sale arena, administrative offices, 100 seat restaurant called 8th Lane Grill, Digital Sales Network, and AFC – Automotive Finance Corporation. CCAA donated their existing 5-acre facility to the Greater Clark County School Corporation creating the Mark Fetter Center for Professional Learning. CCAA specializes in the sale of bank and finance company repossessions, lease remarketing, rental car fleets, new car dealership trades, used car dealership trades, donated vehicles, government vehicles and corporate fleets. CCAA is principally a dealer only auction hosting live consignment sales at the auction facility and online every Wednesday. CCAA is member of NAAA and an industry leader in online sales utilizing its various online marketplace platforms; and consistently ranks in the top 10 nationally on OVE for dealer cars sold.