Upcoming Events
Sale Types: Damage/Inop, Dealer, Internet, Lease, Sale, Specialty

Event Date: Thu Dec 12 08:30:00 CST 2019

WEEKLY SALE! Dealer Consignment kicks off A Lane at 9:30AM! Followed by fleet/lease in F Lane AT 9:45AM. We encourage post sale inspections, especially those purchased online. NAAA arbitration policy strictly enforced.
Thursday, December 5th
---
BONUS BUCKS AUCTION DAY!!!
After Main Sale @ 9:30
*See our Facebook page for an opportunity to earn $1,000 extra Bonus Bucks!*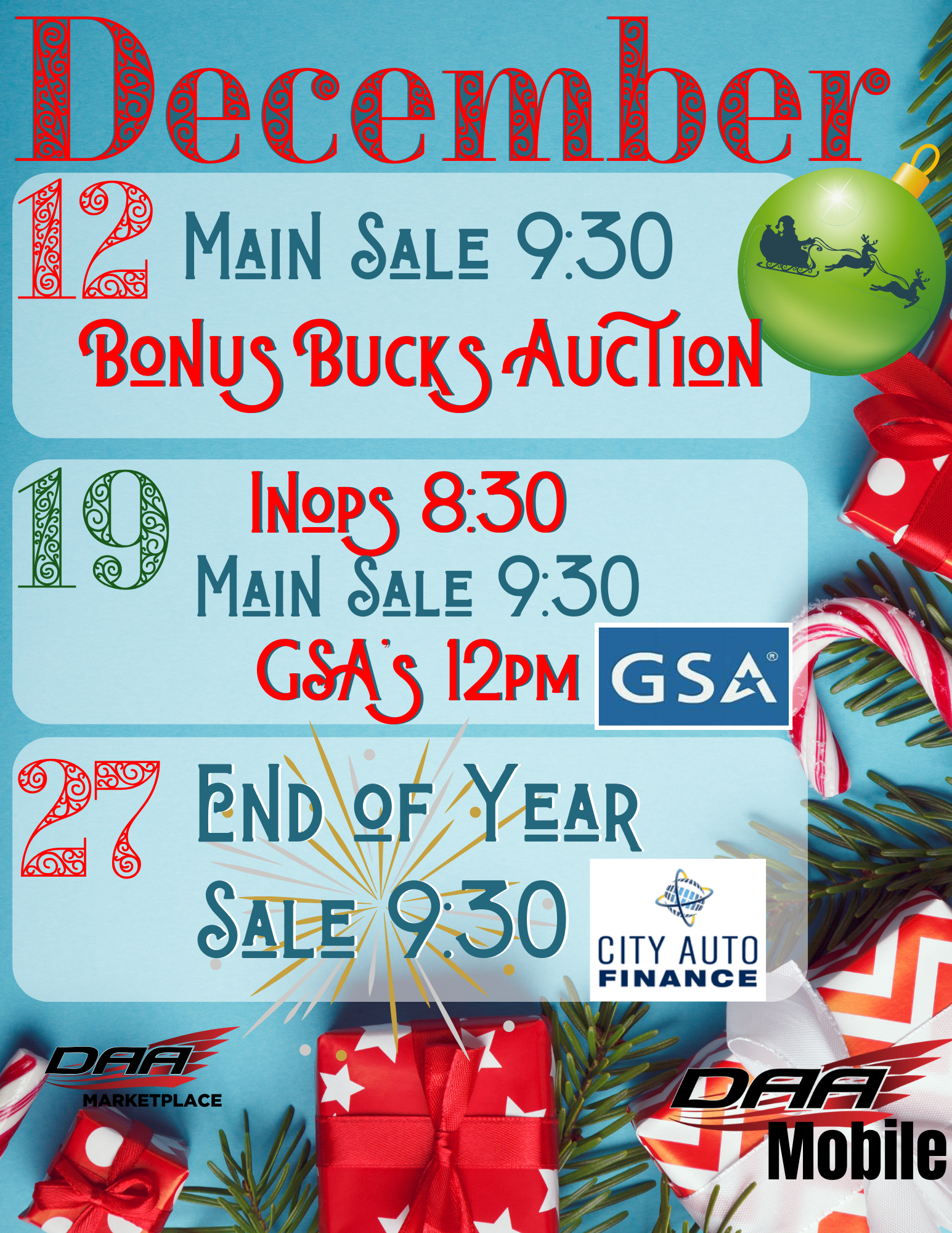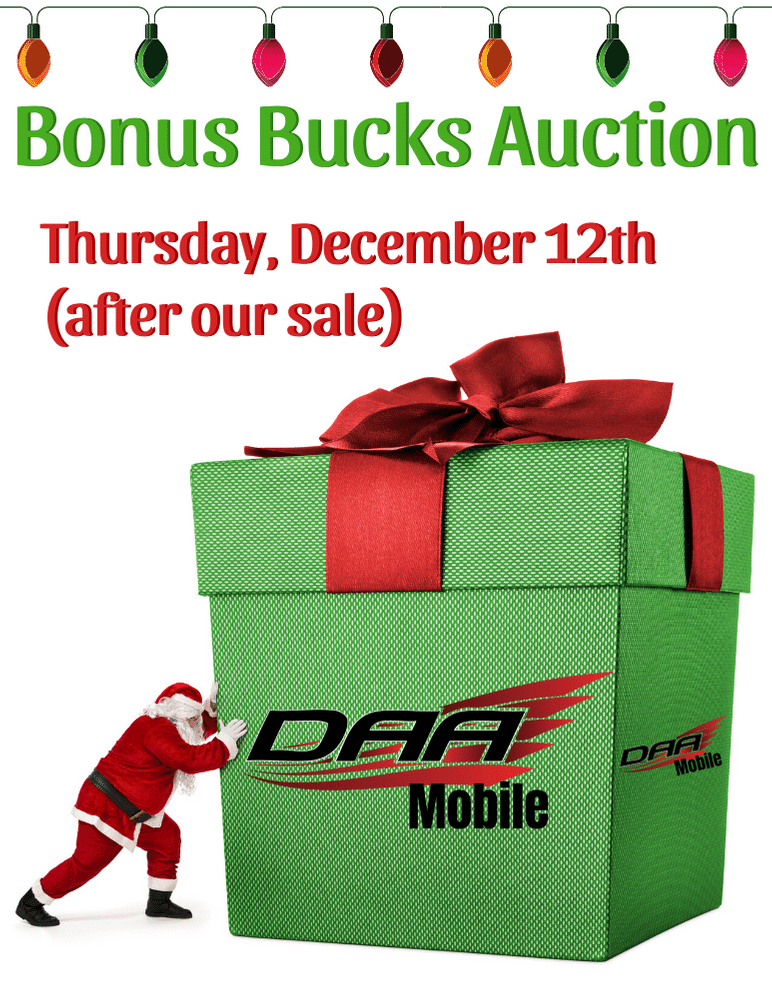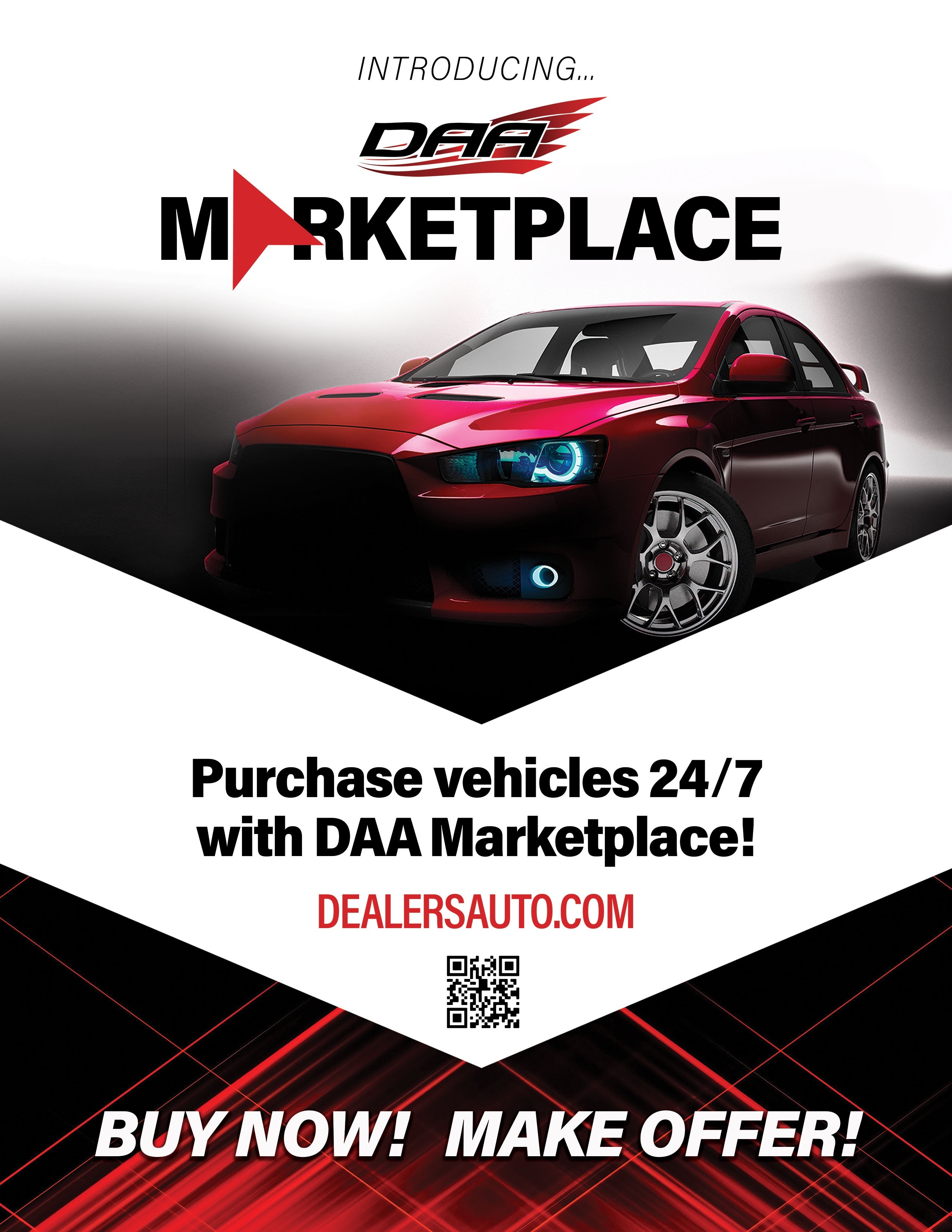 PUBLIC SALE POLICIES
No one under the age of 18 is allowed.

No WEAPONS, backpacks, bags or large purses allowed.

All vehicles sold AS IS* under the RED light—NO warranties or guarantees.

A BUY fee, a TITLE/DOC fee and taxes will be added to the bid price; please review the buy fee schedule before bidding.

DO NOT bid on a vehicle unless you are prepared to pay for it.

All bidders MUST have a bidder badge in order to bid.

A $200 deposit is required to attain a bidder badge.

The $200 deposit will be applied to all purchases; the $200 deposit is refundable if no purchase is made.

Acceptable methods of payment: CASH or Certified Funds only.

NO test drives are allowed.

Vehicles purchased must be removed from auction property within 7 days; vehicles remaining on auction property after 7 days will be assessed storage fees of $7.50 per day from purchase date.

Sellers have 14 days to provide a negotiable title to the auction (Sale day is day1). Title ABSENT must be announced and will be sold under the BLUE light.

DO NOT spend any monies or make any repairs on vehicles until negotiable title is presented to the auction.

Please pay close attention to auctioneer announcements and LIGHT* system, as these are the contractual conditions of the transaction.

Light system:
RED Light—AS IS; NO warranties or guarantees.
YELLOW Light—Special announcement (Mileage discrepancy, structural damage, flood damage, title encumbrance, etc).
BLUE Light—NO title present (Sellers have 14 days to present a negotiable title to the auction, with sale day as day 1; buyers may return vehicle to the auction on the 15th day if a negotiable title has not been received by the auction; vehicles MUST be returned in the same condition as purchased; NO monies, repairs or improvements will be refunded).