Upcoming Events
Sale Types: Damage/Inop, Dealer, Internet, Lease, Sale, Specialty

Event Date: 4/6/2023 8:30am CDT

DAA Mobile Weekly Thursday Sale | Dealer Consignment Lane A @9:00AM CST | Fleet Lease Lane B: F Group @9:30AM CST | INOPS Every Other Thursday | @8:30am CST
>>>RUN LIST LINKS - DAA Mobile<<<
Sale Day Every Thursday - Kick-Off 8:30AM
Monday: 8:30AM - 5PM
Tuesday: 8:30AM - 5PM
Wednesday: 8:30AM - 5PM
Thursday: 7:30AM - 6PM
Friday: 8:30AM -12PM
Thursday, March 30th
*MAIN SALE 9:30AM*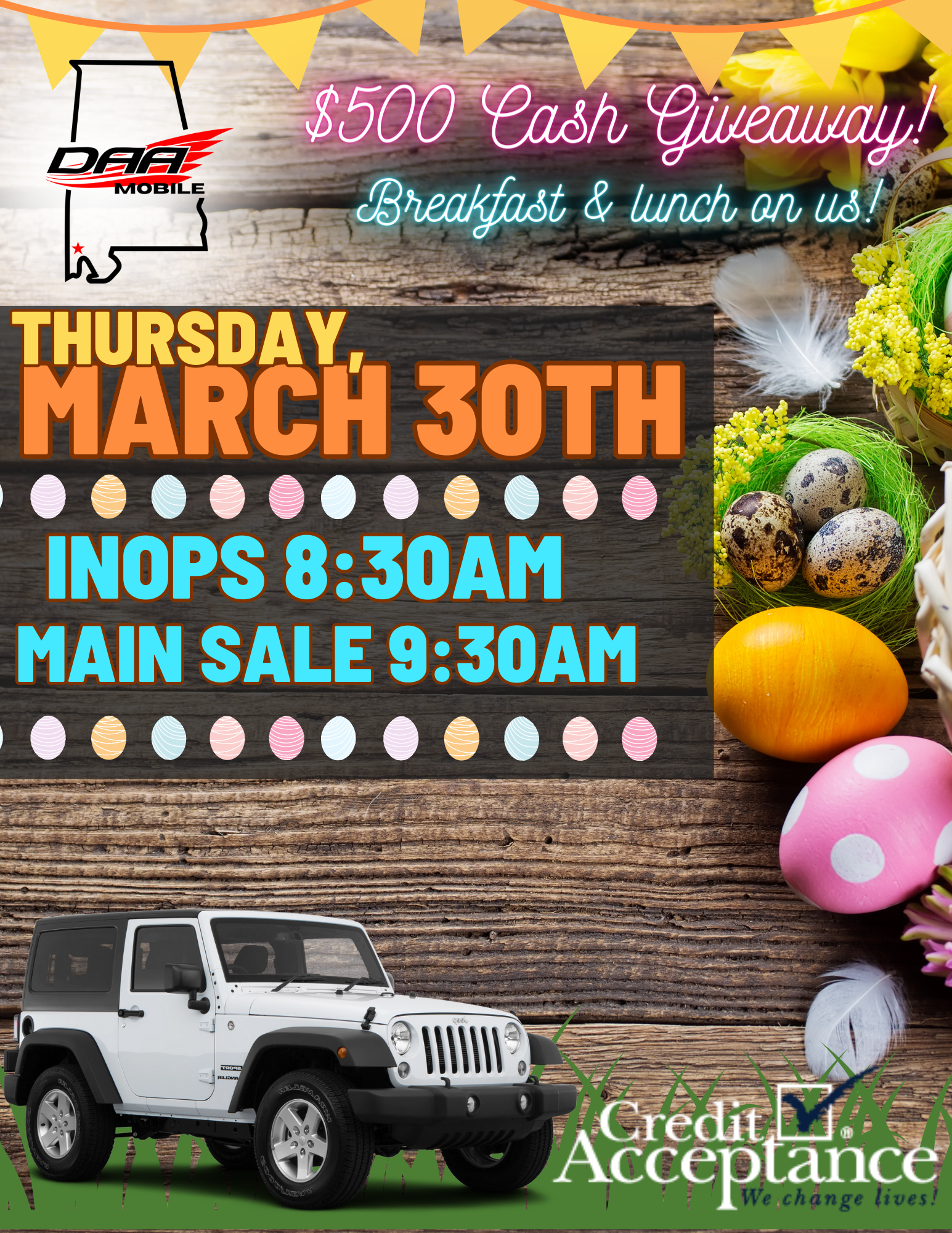 𝘽𝙪𝙮 𝙊𝙉𝙇𝙄𝙉𝙀 𝙞𝙣 𝙈𝙖𝙧𝙘𝙝 𝙖𝙣𝙙 𝙜𝙚𝙩 𝙙𝙞𝙨𝙘𝙤𝙪𝙣𝙩𝙚𝙙 𝙛𝙚𝙚𝙨!!!!!!
$50,000 limit, and $35 transaction fee per Float deal
For the entire month of March, we will be having a FEE SPECIAL for any online winning bid or a winning proxy bid.
The specials are for weekly purchases and not for the entire month.
The FEE SPECIALS will be: $25 off of one car… $50 off per car for 2-4 cars… and $75 off per car for 5 or more cars.
If you cannot join is in-lane, take advantage of this opportunity to save money!!!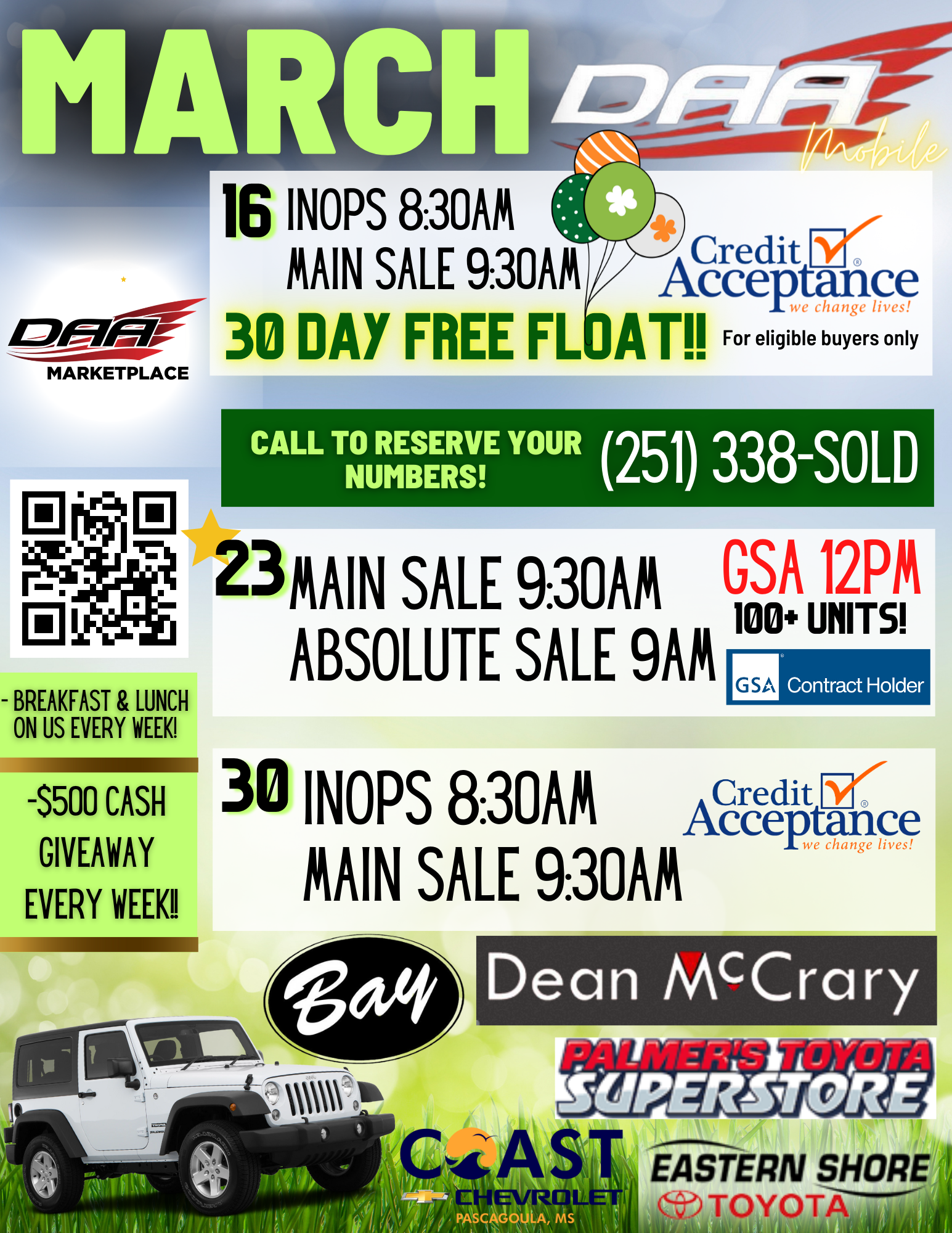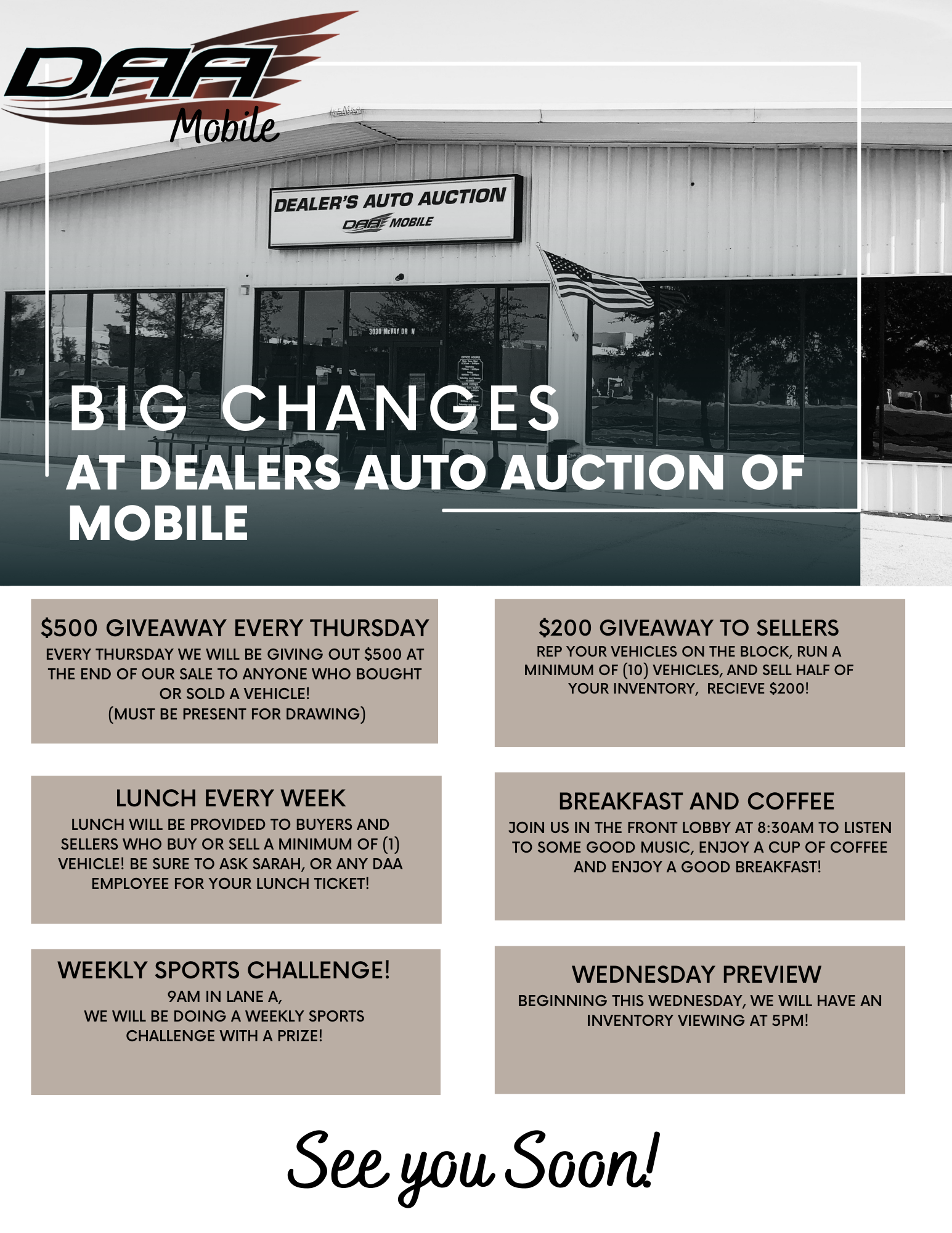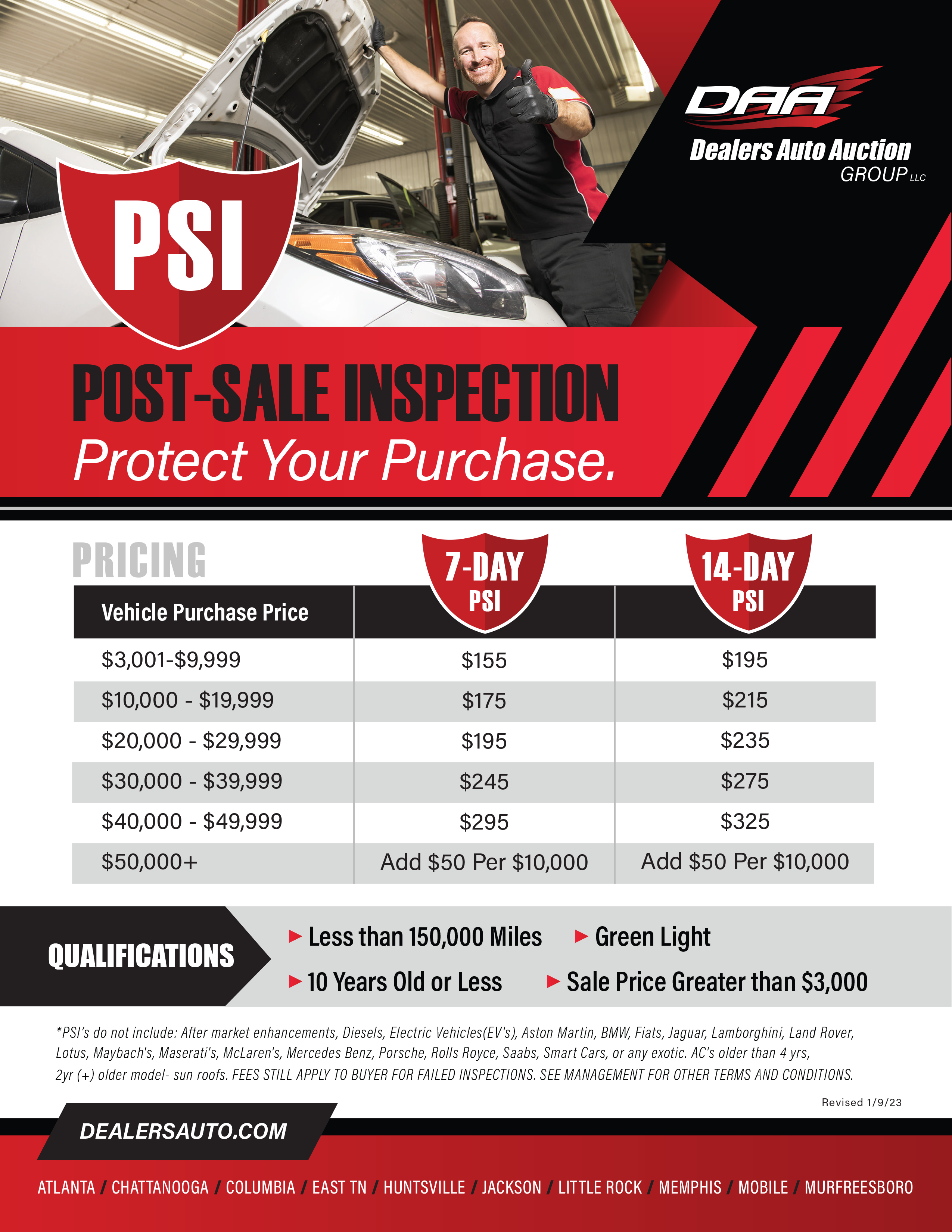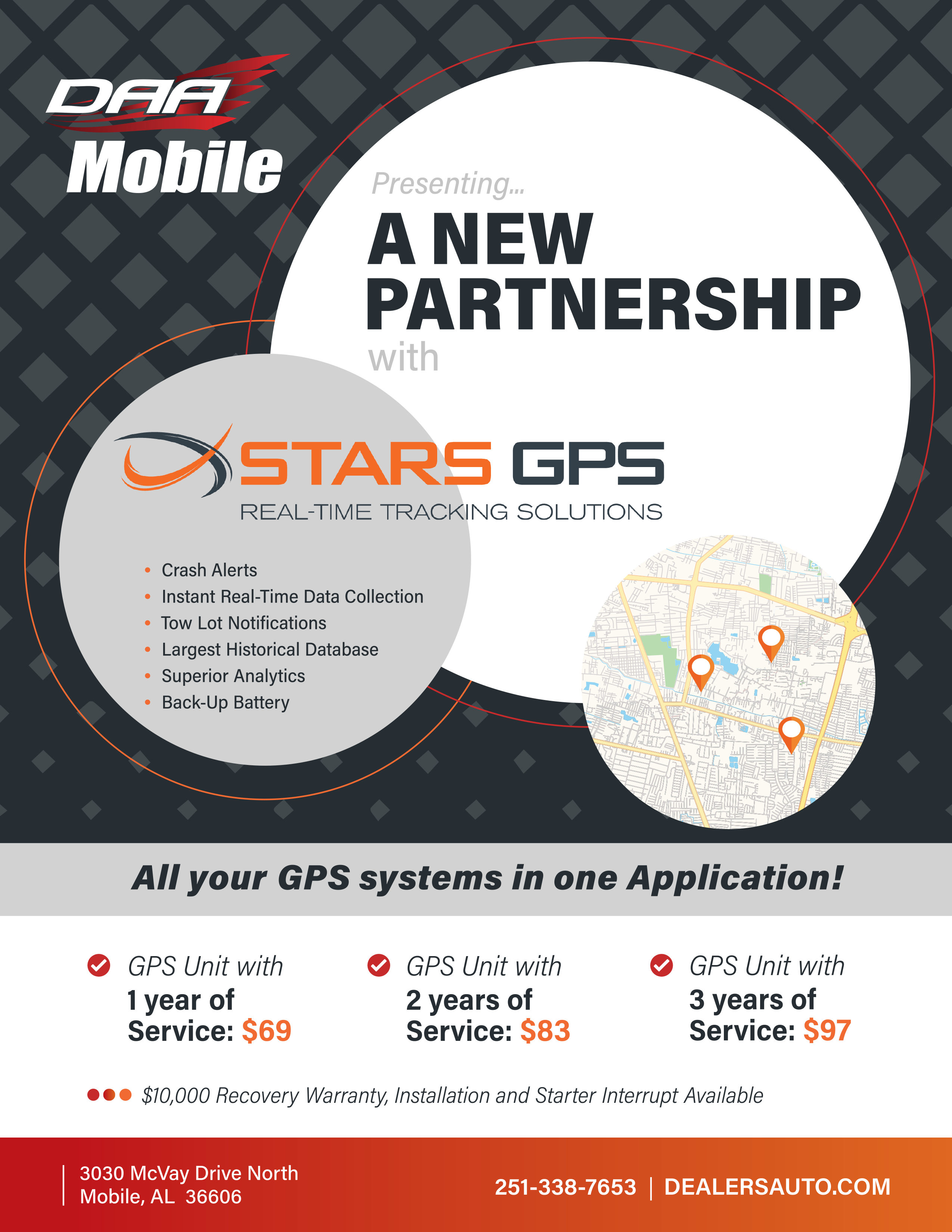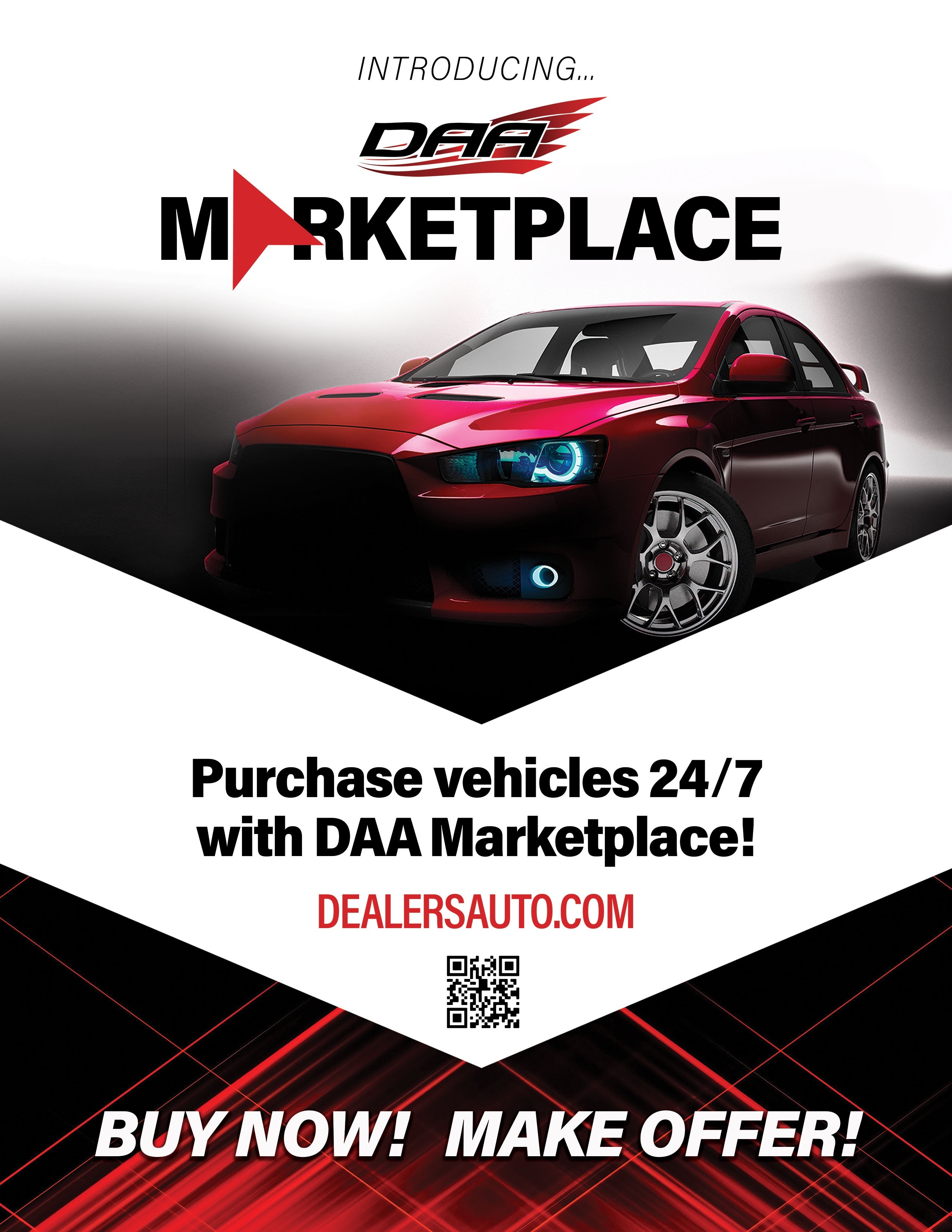 CLICK HERE FOR MORE INFORMATION ON GSA FLEET VEHICLE SALES
http://autoauctions.gsa.gov/GSAAutoAuctions/
*ALL LIVE GSA AUCTIONS WILL BE BROADCAST THROUGH CONCURRENT LIVE BROADCAST*
*ALL GSA FLEET SALES ARE OPEN TO THE PUBLIC. CLICK BELOW FOR REGISTRATION INFORMATION*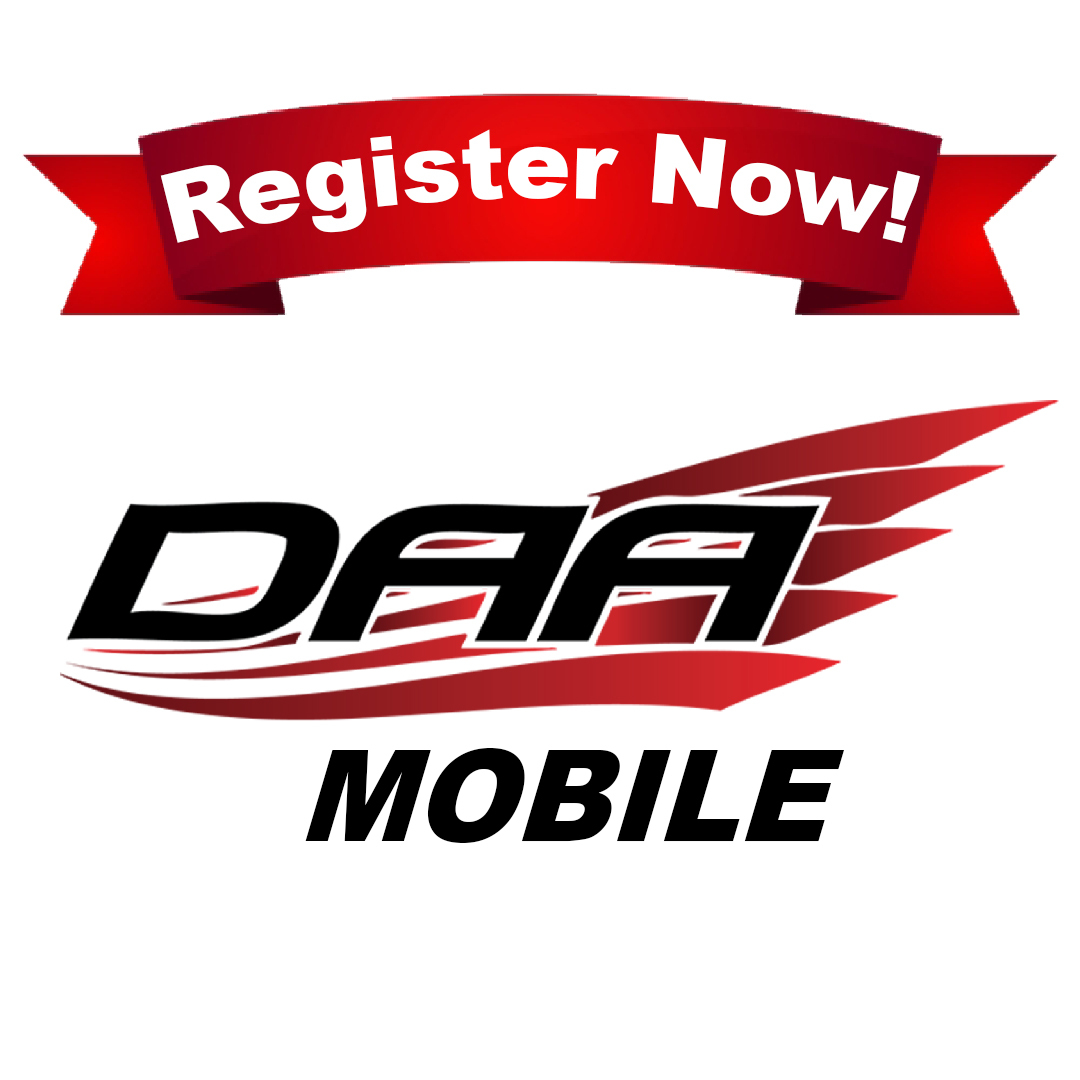 *See our Facebook page for current events!*